Cascada
Location:
Unknown
Diameter:
Unknown
Societal information
Species:
Mugani
Population:
800 million Mugani, 50,000 humans




Events:
Forced labor of the Mugani
Technical information
Defenses:
Minefield
Cascada is the homeworld of the Mugani. It is mainly covered in swamps until humans colonized the planet.
Approximately 800 million Mugani live on Cascada, but they are suppressed and exploited by the 50,000 humans that live there too.
Cascada was enslaved by colonists, forcing the Mugani to mine precious Thorium 232. But due to a civil war, the entire planet was surrounded by a minefield.
In an effort to bring back the swamps and end the conflict, an "ally" of the Mugani, Bobby Jensen, tried to blackmail the Andromeda Ascendant into destroying three cities. It is revealed, however, that Jensen had no intention of helping them, so Dylan Hunt organized peace talks between the two sides.
There were several Mugani seen in the crowd in "Tunnel At The End Of The Light" during the Commonwealth ratification ceremony, implying that Cascada joined the Commonwealth after peace was negotiated, though this wasn't shown explicitly in the series.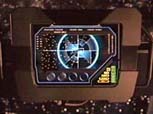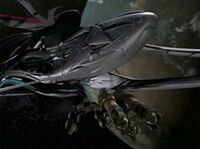 Ad blocker interference detected!
Wikia is a free-to-use site that makes money from advertising. We have a modified experience for viewers using ad blockers

Wikia is not accessible if you've made further modifications. Remove the custom ad blocker rule(s) and the page will load as expected.