The Local Group is the term for all of the explored galaxies that consist of the Known Space of the Systems Commonwealth and its allied governments and people. The Local Galactic Group consists of several galaxies within relatively close distances of several hundred thousand lightyears: the Andromeda, Triangulum, and Milky Way galaxies as well as 2 dwarf galaxies collectively known as the Magellanic Cloud.
Apparently, a Nietzschean slipscout mapped slipstream from "the Local Group to the Virgo Cluster." ("Deep Midnight's Voice")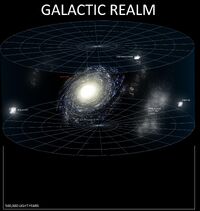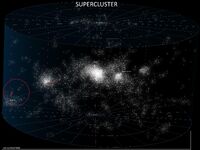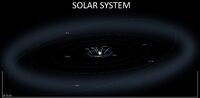 Ad blocker interference detected!
Wikia is a free-to-use site that makes money from advertising. We have a modified experience for viewers using ad blockers

Wikia is not accessible if you've made further modifications. Remove the custom ad blocker rule(s) and the page will load as expected.