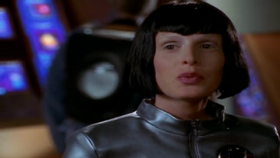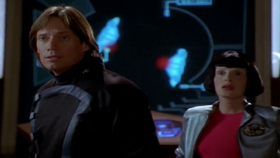 Yau is a Castalian minority air breather. Like most air breathers, she was enslaved by the Nietzschean Volsung Pride during the Long Night, and was freed after the Volsung Pride was defeated in a rebellion led by the future president of Castalia, Sebastian Lee. After the rebellion, Yau joined the Castalian Republic's military, eventually rising to the rank of Colonel. She was assigned as President Lee's personal bodyguard, and therefore took the lead in the investigation of his assassination, although at first she refused to look beyond Tyr Anasazi as a suspect.
Ad blocker interference detected!
Wikia is a free-to-use site that makes money from advertising. We have a modified experience for viewers using ad blockers

Wikia is not accessible if you've made further modifications. Remove the custom ad blocker rule(s) and the page will load as expected.